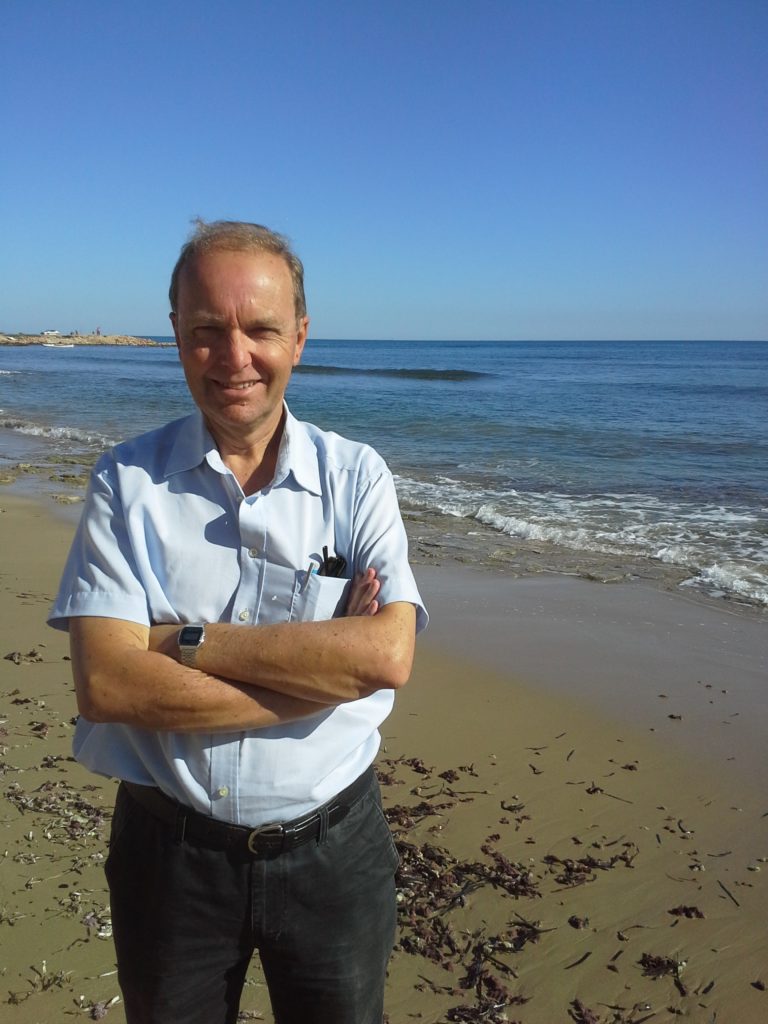 Biografía
Robert nació en Londres (Inglaterra), pero se crió en Lima (Perú), estudiando en el Colegio Markham. Regresó a Inglaterra para ir a la Universidad de Aston en Birmingham, y más tarde a la City University of London, donde obtuvo un Master. 
A los once años ganó un concurso de relatos cortos. Sin embargo, su carrera no fue como escritor sino en banca y finanzas en Inglaterra, Japón y España, profesor universitario en España y Arabia Saudí, jefe del departamento de inglés en una universidad de Oriente Medio, supervisando a más de 100 profesores, y propietario de una empresa educativa en España, al frente de un equipo de 60 personas.  
Sin embargo, su verdadera vocación es la escritura. Un programa de  escritura creativa de la universidad de Oxford fue fundamental para desarrollar su carrera como novelista. Su estudio de la historia peruana y mundial produjo su novela histórica, Los Titanes del Pacífico (finalista del Premio Hispania de Novela Histórica), sobre uno de los períodos más dramáticos de la historia. La saga continúa con Bendito Asesinato, que termina con el asesinato del presidente Sánchez Cerro, que tuvo lugar en Lima frente a donde vivía Robert. 
Sus novelas se basan en emocionantes acontecimientos históricos en los países donde ha vivido en América Latina, Europa, Extremo Oriente y Oriente Medio. 
Le gusta aprender idiomas y habla inglés, español, italiano, francés, japonés y algo de árabe. 
Está divorciado, pero tiene dos hijas maravillosas.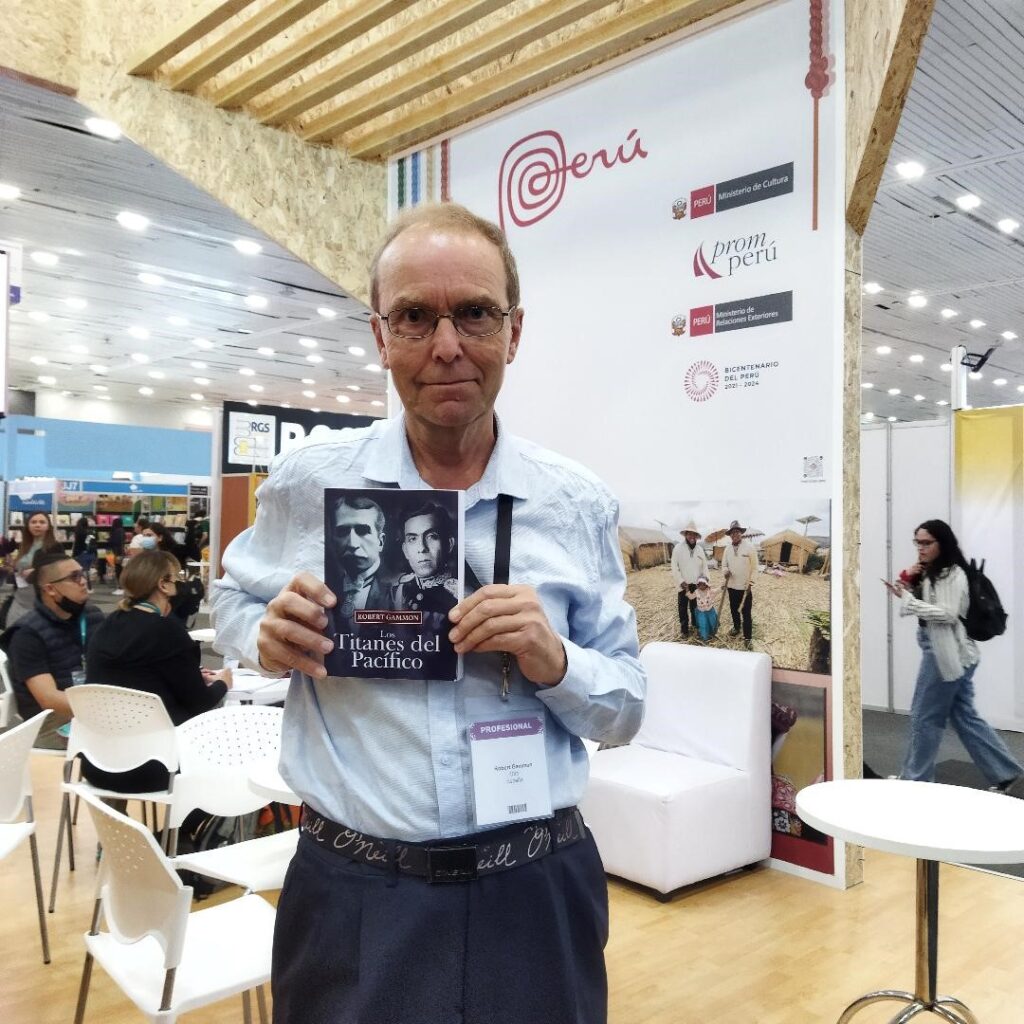 Biography
Robert was born in London (England), but was brought-up in Lima (Peru), studying at Markham College. He returned to England to go to Aston University in Birmingham, and later City University of London, where he earned a Master's degree.
Aged eleven, he won a short story competition. However, his career was not in writing but in banking and finance in England, Japan and Spain, university lecturer in Spain and Saudi Arabia, head of an English department at a university in the Middle East supervising more than 100 teachers, and owner of an educational organization in Spain, leading a team of 60 people. 
Nevertheless, his true vocation is writing. An Oxford University creative writing programme was instrumental in developing his career as a novelist.
His study of Peruvian and world history led to his historical novel The Titans of the Pacific (finalist of the Premio Hispania de Novela Histórica prize), about one of the most dramatic periods in history. The sequel novel, Blessed Assassination, ends with the assassination of President Sánchez-Cerro, which took place across the street from where Robert lived in Lima.
His novels are based on exciting historical events in the countries where he has lived in Latin America, Europe, the Far East and the Middle East.
He enjoys learning languages and speaks English, Spanish, Italian, French, Japanese and some Arabic.
He is divorced, but has two marvellous daughters.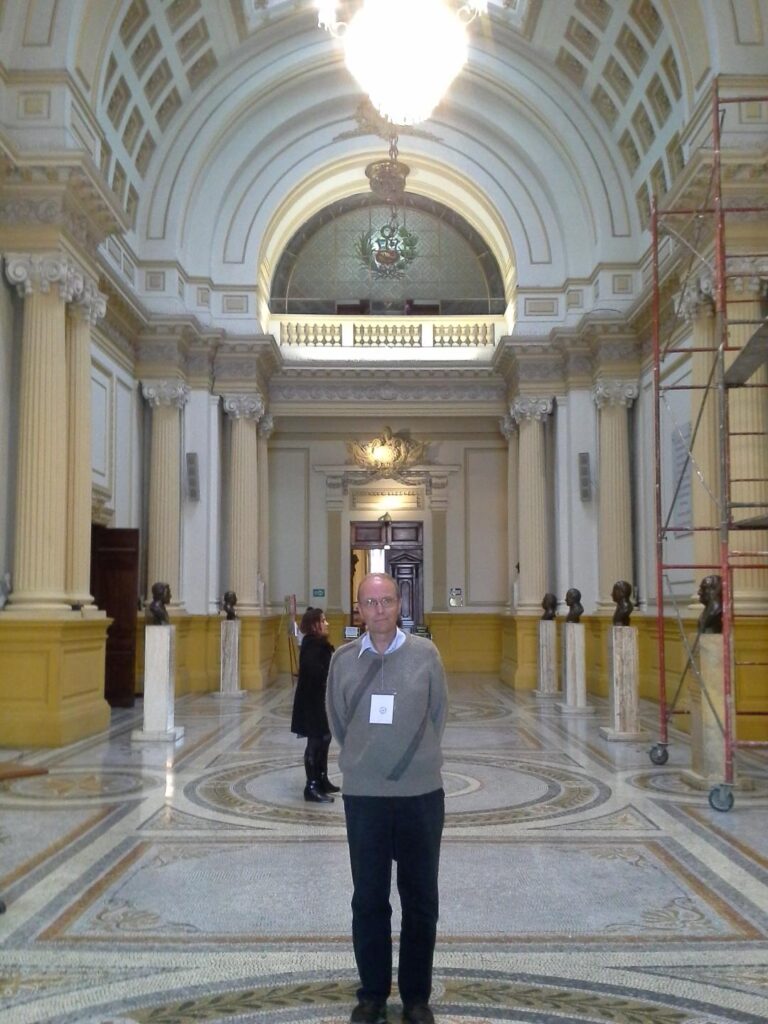 Una conversación con Robert Gammon
ENTREVISTADORA: ¿En qué época se desarrollan tus novelas? 
ROBERT: La primera mitad del siglo veinte – una época fascinante, cuando el mundo cambió de forma irreconocible y emergió como lo conocemos hoy. Una distribución más justa de la riqueza; el desafío al imperialismo: dejó de ser normal que los países poderosos gobernaran a los más débiles; los derechos humanos universales comenzaron a ver la luz del día. 
ENTREVISTADORA: ¿Crees que fue un gran período en la historia? 
ROBERT: No, al contrario. Ocurrieron algunas de las mayores tragedias de la historia. 50 millones de personas murieron durante la Segunda Guerra Mundial. La Gran Depresión generó pobreza mundial. Movimientos políticos terribles como el fascismo y el nacionalismo extremo llegaron a ser populares. La democracia fue desafiada por el totalitarismo. 
ENTREVISTADORA: Pero ¿crees que ahora vivimos en un mundo ideal? 
ROBERT: Creo que un mundo mejor surgió después de los años cuarenta. Claramente, todavía hay mucha injusticia, conflicto y pobreza en el mundo, pero menos que antes. 
ENTREVISTADORA: Tus personajes se enfrentan a grandes adversidades. 
ROBERT: Mis novelas reflejan los cambios inesperados que son parte de la vida. En mi familia, mi madre disfrutó de una infancia feliz pero, a los 16 años, su casa fue bombardeada y toda su familia falleció. Mi padre perdió un próspero negocio familiar durante la guerra y tuvo que emigrar, sin dinero, para salvar su vida. Yo tenía una empresa que empleaba a 60 personas. Pero el ambiente de negocios cambió radicalmente, tuve que cerrar mi empresa y emigrar para comenzar una nueva vida en un país difícil. Lo único cierto de la vida es la incertidumbre. 
ENTREVISTADORA: Eres bilingüe pero ¿te resulta más fácil escribir en inglés o en español? 
ROBERT: Me da igual escribir en inglés o español. 
ENTREVISTADORA: ¿En cual país se situará tu próxima novela? 
ROBERT: Estoy escribiendo otra novela histórica de intriga ambientada en el Perú, llamada Bendito Asesinato – continuando la saga de Los Titanes del Pacífico, que además estoy escribiendo (no traduciendo) en español. También estoy investigando para una tercera novela ambientada en el Perú. 
ENTREVISTADORA: ¿Y cuáles son tus proyectos a más largo plazo? 
ROBERT: Estoy investigando para otras dos novelas históricas, ambientadas en España y Japón. Y voy a escribir versiones en español de mis novelas ambientadas en el Perú y España. También proyecto escribir una novela situada en Arabia, junto con un buen amigo, experto en Oriente Medio. Así que tengo muchos años de trabajo por delante. 
ENTREVISTADORA: ¿Qué tan reales son las historias contadas en tus novelas? 
ROBERT: Las novelas históricas necesitan mucho trabajo de fondo; mucha investigación. Mis novelas son ficticias, pero ambientadas en un contexto histórico muy real. Quiero que mis lectores sientan lo que debe haber sido vivir en la década de 1930 en los países donde sitúo mis novelas y vivir acontecimientos históricos dramáticos reales con mis personajes. 
ENTREVISTADORA: ¿Eres optimista sobre el futuro? 
ROBERT: Reflexionando sobre cómo ha cambiado el mundo desde los años treinta, mi mayor deseo es que mis hijas crezcan felices en un mundo que cada día sea más pacífico, justo e igualitario. Y si también pueden disfrutar de prosperidad, ¿por qué no? Pero no hay prosperidad digna o duradera sin paz, justicia e igualdad.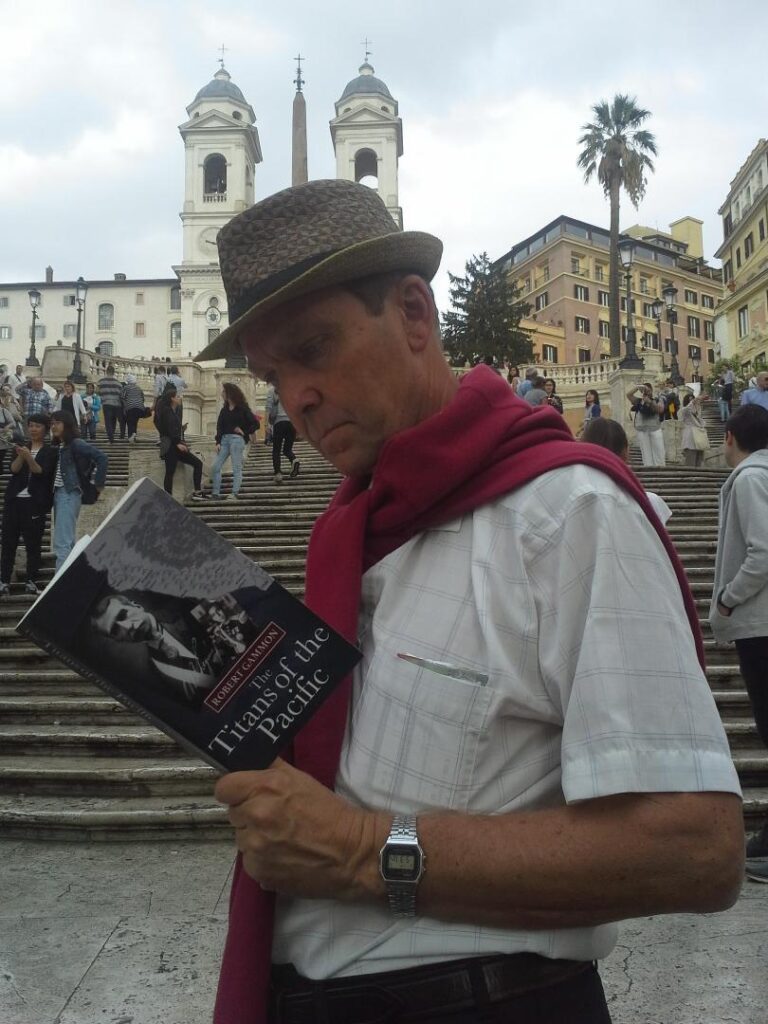 A conversation with Robert Gammon
INTERVIEWER: In what period are your novels set?
ROBERT: The first half of the 20th century – a fascinating period, when the world changed beyond recognition and emerged as we know it today. A fairer distribution of wealth; imperialism was challenged: it was no longer natural for powerful countries to rule the weaker; universal human rights began to see the light of day.
INTERVIEWER: Do you think that was a great period in history?
ROBERT: No, on the contrary. It saw some of the greatest tragedies in human history. 50 million people died during the Second World War. The Great Depression brought widespread poverty. Terrible political movements like fascism and extreme nationalism became popular. Democracy was challenged by totalitarianism.
INTERVIEWER: But do you think that now we live in an ideal world?
ROBERT: I believe that a better world emerged after the 1940s. Clearly, there is still a lot of injustice, conflict and poverty in the world, but less than before.
INTERVIEWER: Your characters face great adversity.
ROBERT: My novels reflect the unexpected changes that are part of life. In my own family, my mother enjoyed a happy childhood but, aged 16, her house was bombed and all her family were killed. My father lost a prosperous family business during war and had to emigrate, penniless, to save his life. And I used to own a business that employed 60 people. But the business environment changed radically, I had to close my business and emigrate to start a new life in an alien environment. The only certain thing about life is uncertainty.
INTERVIEWER: You're bilingual, but do you find it easier to write in English or Spanish?
ROBERT:  I am equally comfortable writing in English or Spanish.
INTERVIEWER: Where will your next novel be set?
ROBERT: I'm writing another historical thriller set in Peru, called Blessed Assassination – a sequel to The Titans of the Pacific, which I'm also writing (not translating) in Spanish. I am also researching for a third novel set in Peru.
INTERVIEWER: And what are your longer term plans?
I'm researching for two more historical thrillers, set in Spain and Japan. And I'll be writing Spanish versions of my stories set in Peru and Spain. I'm also hoping to co-write a novel set in Arabia, with a good friend who is an expert on the Middle East. So I've got years of work ahead of me!  
INTERVIEWER: How real are the stories told in your novels?
ROBERT: Historical novels need a lot of background work; a lot of research. My stories are fictional but set in a very real historical context. I want my readers to really feel what it must have been like to live in the 1930s in the countries where I set my novels, and to experience real dramatic historical events with my characters. 
INTERVIEWER: Are you optimistic about the future? 
ROBERT: Reflecting on how the world has changed since the 1930s, my greatest wish is that my daughters may grow up happily in a world that, every day, is more peaceful, fair and equal. And if they can also enjoy some prosperity, why not? But there is no worthwhile or lasting prosperity without peace, justice and equality